"Mad Daddy's Barbershop" in the heart of Haarlemtown's 5hoek is run by barbers Rob Nissink and Jiri v.d. Berg.
Mad Daddy's are specialized in both modern and traditional barber coupes, hot towel shaves and beard trims. Always layed back and relaxed, Mad Daddy's handle every client with an attention to detail and care that is The Mad Daddy's way.
Walk in welcome! To be able to accommodate the busy schedules of each and every client and to be able to provide that eye for detail that is Mad Daddy's way; we do recommend making everyones life easier by making an appointment. But hey, you are also more than welcome to swing on by and just stroll on in.
The Mad Daddy's Barbershop for men who want it done right and ladies who like it high and tight.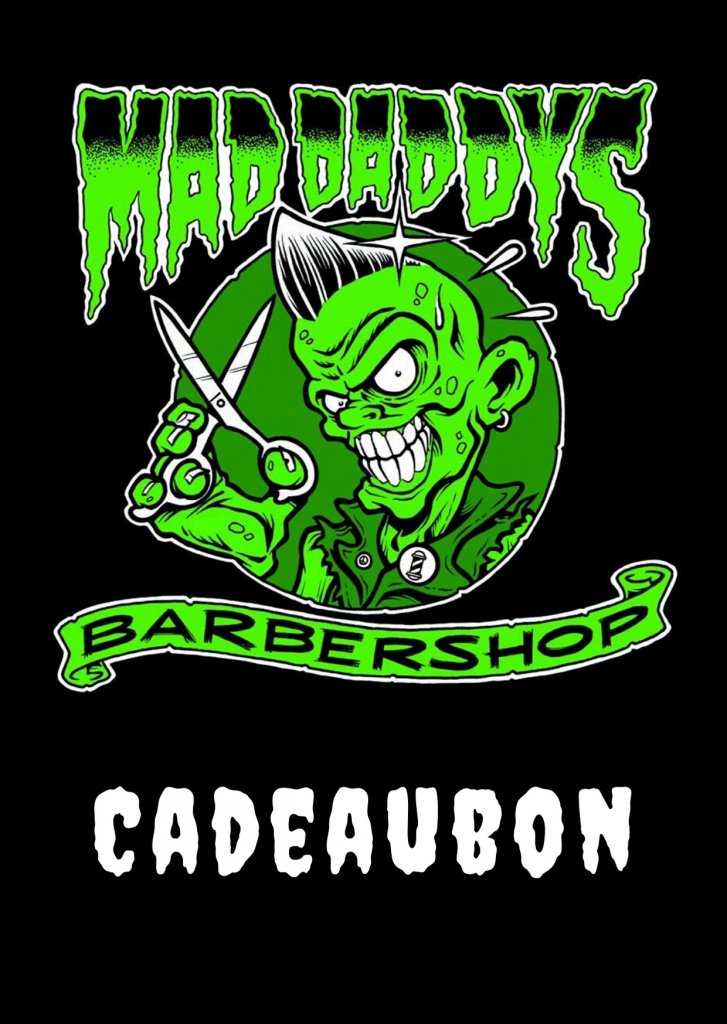 At the moment Mad Daddy's Barbershop are updating our webshop and also offering our products online. We start with our own products such as our beard oil Daddy Juice and Hipster tears. This beard oil consists of ethereal oils and is vegan.

We have also started a collaboration with the Amsterdam soap factory. They make soap in a traditional way that consists exclusively of organic oils / fats, essential oils and herbs. The soap factory is working with us to develop the perfect beard soap for you. Hopefully there will be more news about this soon...

The T-shirts are also coming again! We hope to offer these in the webshop soon. If you don't want to miss out, you are very welcome in the barbershop. After the successful sticker promotion, we hope to have all the popular designs in the store soon and therefore also in the webshop. So keep an eye on the website or our social media.

Now you can also give a gift card from Mad Daddy's Barbershop for the holidays. These can be purchased online, but you can get them in store for any treatment. The gift vouchers are sent free of charge with an online order.

Order your gift voucher at Mad Daddy's Barbershop
Order a giftcard from Mad Daddy's Barbershop!