Due to the current Lock-down we have to close the Barbershop until 09-02-2021
Keep an eye on social media and the website for more information
Follow us on Instagram
And via Facebook
You can book your appointment below or via this link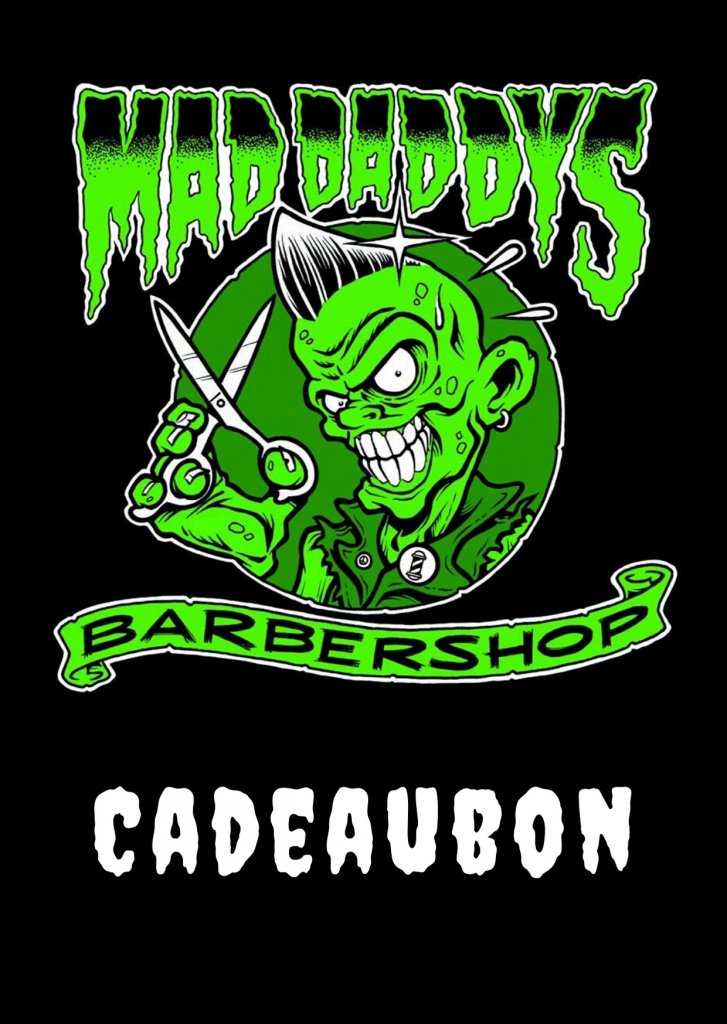 Mad Daddy's Barbershop can send you a giftcard if you want!
When interested follow the link above or press on the giftcard picture. It will lead you to our webshop!
The "Mad Daddy's Barbershop" in the heart of Haarlemtown's 5hoek is run by barber Rob Nissink.
The Mad Daddy's are specialized in both modern and traditional barber coupes, hot towel shaves and beard trims. Always layed back and relaxed, The Mad Daddy's handle every client with an attention to detail and care that is The Mad Daddy's way.
To be able to accommodate the busy schedules of each and every client and to be able to provide that eye for detail that is The Mad Daddy's way; we do recommend making everyones life easier by making an appointment. But hey, you are also more than welcome to swing on by and just stroll on in.
Because of corona we cannot accept walk inns at the moment! We recommend you to make an appointment.
The Mad Daddy's Barbershop for men who want it done right and ladies who like it high and tight.