Mad Daddy's Barbershop will be OPEN again on May 11th
In connection with the Coronavirus (COVID-19) and the measures taken by the government, we have also taken additional steps. We keep an close eye on the RIVM guidelines. The health of our customers and ourselves is important. In addition to our standard hygiene procedure, we take the following extra precautions during this period;
-Stay at home if you have a cold, runny nose, sneezing, sore throat, short of breath, mild cough or fever (38 C). You also stay at home if someone in your surroundings has one of these symptoms.
-On arrival we ask you to disinfect your hands.
-We don't shake hands when you enter
-Come alone. Children and people with disabilities may be accompanied by an adult.
-The door handles, pin device etc are extra sanitized
-The barbershop is sanitized and ventilated extra often
-All tools are cleaned between hair cuts (even more than usual)
You can book your appointment online.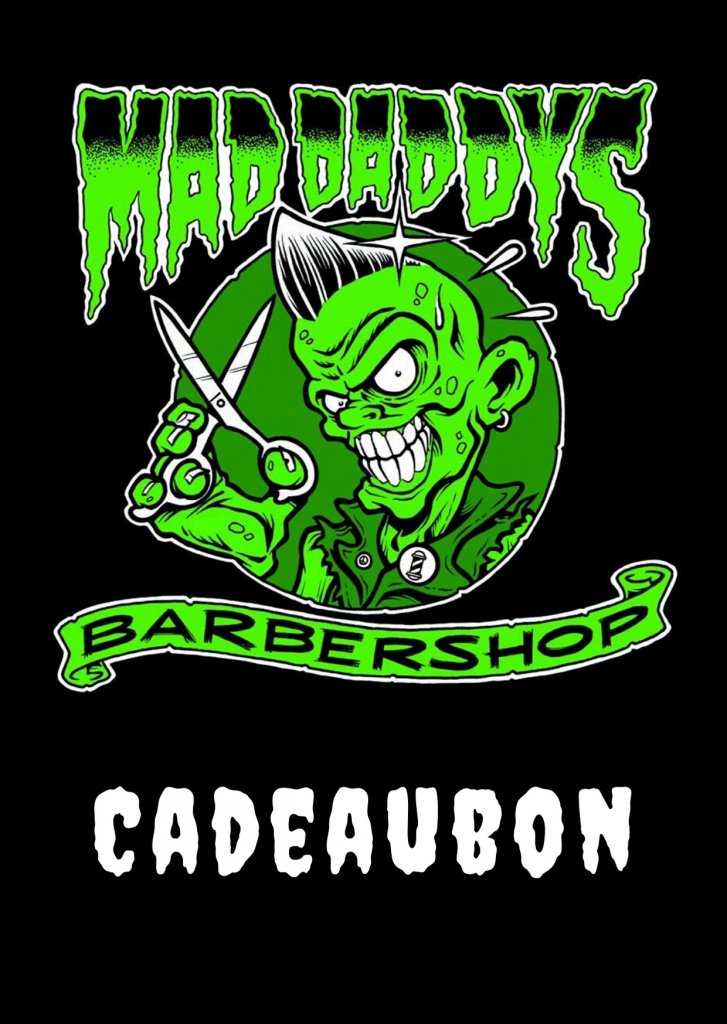 Mad Daddy's Barbershop can send you a giftcard if you want!
When interested feel free to contact me via themaddaddys@gmail.com or phone/whatsapp 0611669173
The "Mad Daddy's Barbershop" in the heart of Haarlemtown's 5hoek is run by barber Rob Nissink.
The Mad Daddy's are specialized in both modern and traditional barber coupes, hot towel shaves and beard trims. Always layed back and relaxed, The Mad Daddy's handle every client with an attention to detail and care that is The Mad Daddy's way.
To be able to accommodate the busy schedules of each and every client and to be able to provide that eye for detail that is The Mad Daddy's way; we do recommend making everyones life easier by making an appointment. But hey, you are also more than welcome to swing on by and just stroll on in.
Because of corona we cannot accept walk inns at the moment! We recommend you to make an appointment.
The Mad Daddy's Barbershop for men who want it done right and ladies who like it high and tight.